Conversation Circle At Bayswater Library
Monday 27 November 2023 at 9:30AM
Bayswater Library
Event Description
Is English your second language?

Meet other adults who are learning English, and practice your English speaking and listening skills in a relaxed and safe environment with Henk from Mountain District Learning Centre.

People from all cultures are warmly welcomed to join our Conversation Circle.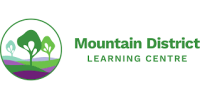 Bookings
This event has concluded. It's a little too late to make a booking!