Healesville Zinesters
Saturday 2 December 2023 at 10:00AM
Saturday 9 December 2023 at 10:00AM
Saturday 16 December 2023 at 10:00AM
Saturday 2 December 2023 at 10:00AM
Saturday 9 December 2023 at 10:00AM
Saturday 16 December 2023 at 10:00AM

Healesville Library
Event Description
Come to Healesville Library and learn how to make zines.
Zines are fun and easy to make - no experience needed.
Local zine maker Cora Zon will be on hand to help you.

Supported by the Valley Recovery Committee.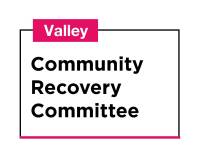 Bookings
This event is happening right now! Unfortunately it's a little too late to make a booking.